Lithium-Ion batteries are no stranger to the RC & FPV scene. These batteries have been around for years, especially for those who like to DIY. Most pilots are very familiar with the advantages and disadvantages of Li-ions, but it's also known that these batteries provide a much longer flight time than a regular Lithium Polymer (lipo) batteries. 
That's why ZOHD has designed a series of Lionpack high-performance batteries to help give pilots double their flight time! These batteries are also lightweight, safe and filled with lots of power.
ZOHD believes every pilot deserves high-quality professional packs!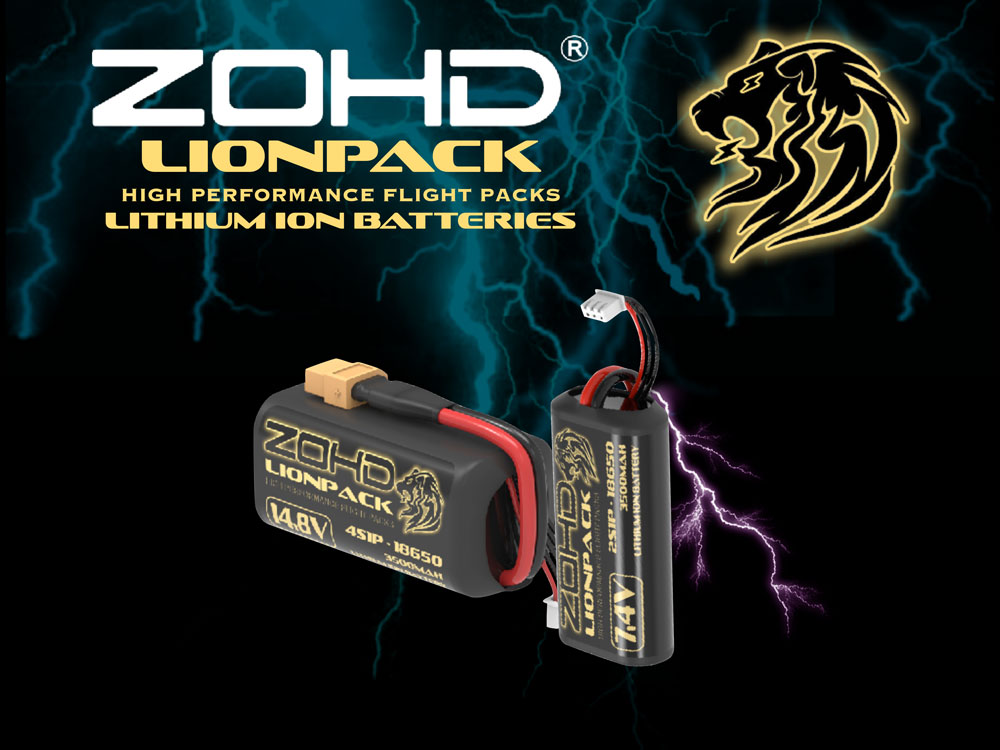 Features
Original brand-new SANYO high-quality cells.
ZOHD Lionpack batteries will never puff and become unsafe like a Li-Po.
ZOHD Lionpack batteries can be charged from empty or nearly full without damaging the pack.
ZOHD Lionpack batteries can be charged over 350 times and still store 85% of its original capacity.
High quality fireproof heat shrinks outer skin.
The double heat shrink over XT terminals for extra protection.
Compact size.
Lightweight.
Ideal power solution for all RC hobby products, including RC cars, boats, etc...
Extra balance charger protector, don't kill your charging wires!
Extra RED/GREEN XT60 Protector, protect your connector and show you the energy status at any time

Extra ZOHD battery strap and Velcro to keep those batteries in place.
Specifications
Cell Model: SANYO NCR18650GA
Capacity: 3500mAh
Nominal Voltage: 14.8V
Constant current: 1550mA
Maximum Charge Voltage: 4.2V per cell
Max. Charge Current 3.2A
End voltage: 2.5V per cell
Maximum Continuous Discharge Current: 10A
Weight 210g/7.41 ox
Dimensions: 72mm * 38mm * 38mm
Power Lead: 100mm / 3.94in X760
Balance Lead: 40mm / 1.57in XH2.54
Includes
1 x 4S1P 18650 3500mAh Li-ion Battery

1 x XT30-DC2.5 Converter 

1 x RED/GREEN XT60 Protector / Indicator 

1 x Balance charger protector

1 x Velcro 

2 x ZOHD Battery Strap 

2 x ZOHD Decal