The Thicc 2.0 is a 390mm 7" X8 CineLifter made to carry larger cameras like the Black Magic Pocket. The camera mounts with a 1/4-20 screw and straps. The Thicc 2.0 is a longer deadcat layout with superior flying characteristics to the original.
Find build tips here.
Features
Built to carry large cameras like the Black Magic Pocket Camera
TPU Landing Gear
Flared Out Top Plate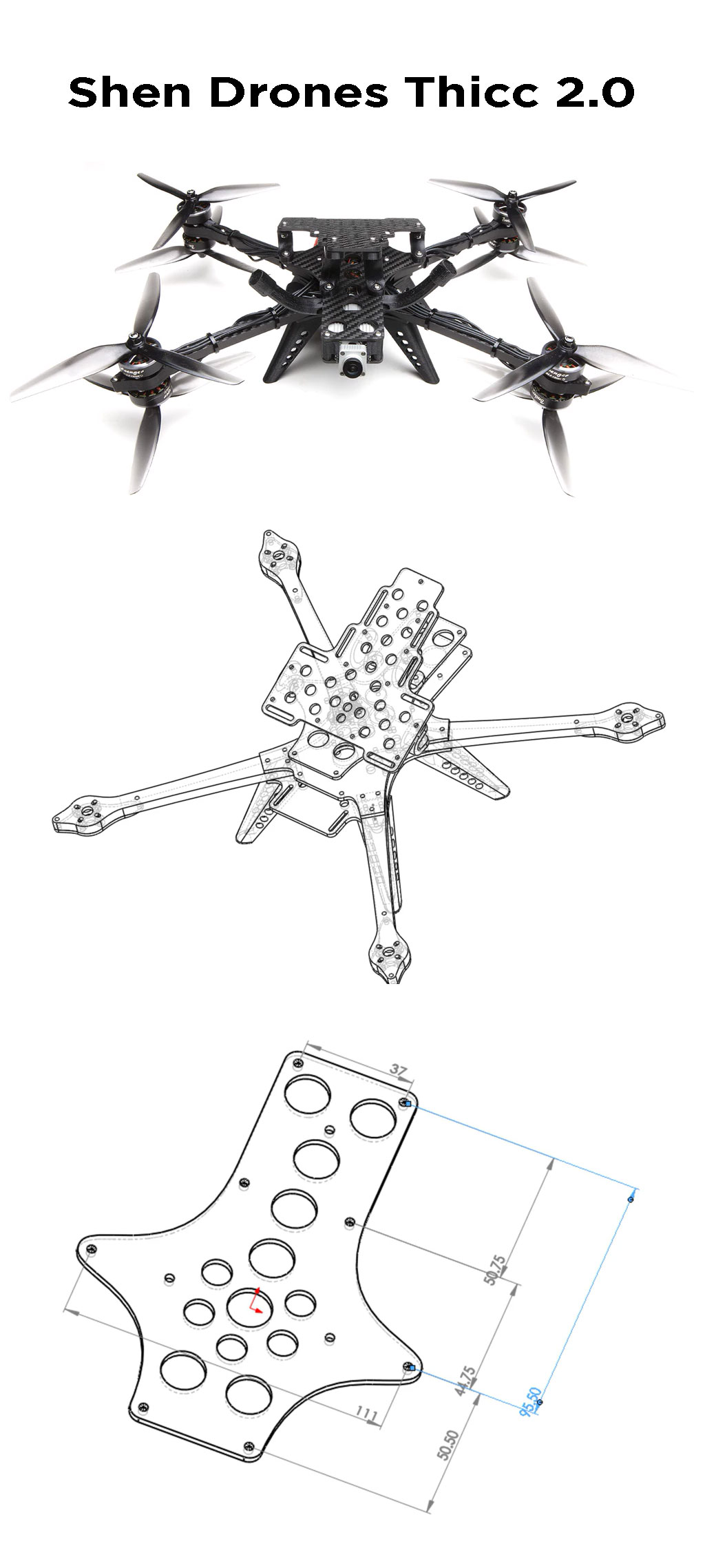 Specifications
ESC/FC Mounting Pattern: 30x30
Frame Material: Carbon Fiber
Standoff Height: 20mm
Size: 7" Frame

You can print your own 3D parts here.
Includes
1x 3D Printed  Cam Mount Dampers
1x 3D Printed FPV Cam Mount
1x 3D Printed Landing Gear
1x Extra Long Battery Strap
1x 2.5mm Body Plates
1x 3mm Bottom Plate
1x Hardware Kit
4x 8mm Arms
1x Top Plate
Note: The DJI Option includes 1x 3D Printed DJI Sleeve + Antenna Mount
Note: Camera, Battery, Props, and Electronics NOT included.