The RunCam Swift is a high performance FPV camera that uses a Sony 1/3 SONY Super HAD II CCD image sensor for 600TVL resolution and excellent colour rendition. The package includes a variety of mounting options that will cater for most needs.
An OSD socket is included on the back of the case to make life simple and the camera supports NTSC signal systems.
Wide Dynamic Range (WDR) and 2D Noise Reduction (2DNR) combine to give superb image clarity and definition. The RunCam Swift has a wide, 5 to 17 Volt operating voltage which, together with its compact dimensions make this camera a must-have for FPV use in any vehicle.
The RunCam Swift is great value and has a proven track record for reliability.
Mount your camera in the bracket in various ways: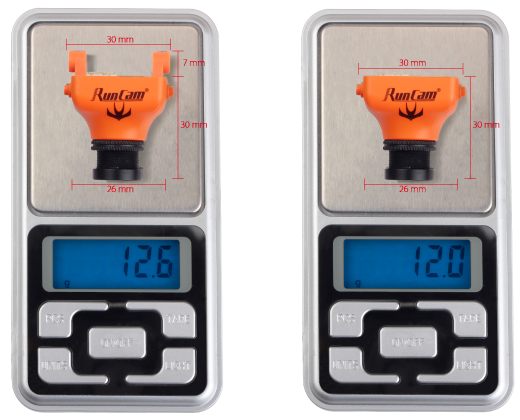 Wide voltage range from 
5 to 17 V DC. Works with 2s/3s and 4S batteries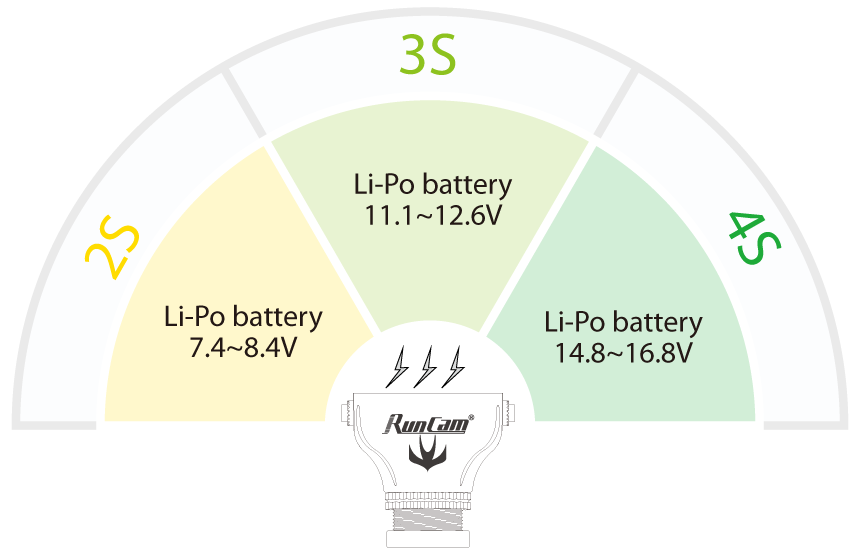 Specifications: 
| | |
| --- | --- |
| Model | RunCam Swift |
| Image Sensor | 1/3 SONY Super HAD II CCD |
| Horizontal Resolution | 600TVL |
| Lens | 2.8mm |
| Signal System | PAL/NTSC |
| OSD Set | YES |
| S/N Ration | >60dB(AGC OFF) |
| Electronic Shutter Speed | PAL:1/50~100,000;NTSC:1/60~100,000 |
| AutoGain Control(AGC) | YES |
| Back light compensation(BLC) | YES |
| Min.illumination | 0.01Lux/1.2F |
| WDR | D-WDR |
| DNR | 2DNR |
| Day/Night | Auto/Color/B&W |
| Power | DC 5 to 17V |
| Net weight | 12g |
| Dimensions | 26mm*26mm*30mm |
Package
1 X camera
1 X base bracket
1 X hanging bracket
1 X standard back cover
1 X RCA video power cable
1 X FPV silicone wire
1 X 5D-OSD menu cable
1 X screw package