Introducing... the NewBeeDrone SavageBee!! Are you ready for the ultimate lightweight 3" build? This drone has a lightweight setup that will blow your mind. Now designed to work with our brushless whoop flight controllers.
Features
Now comes with Crossfire Nano RX Receiver
Motor Options: 1s (11420KV) or 2s (8420KV)
BeeBrainBL V1 100mw VTX
Lightweight setup
Great for going long range!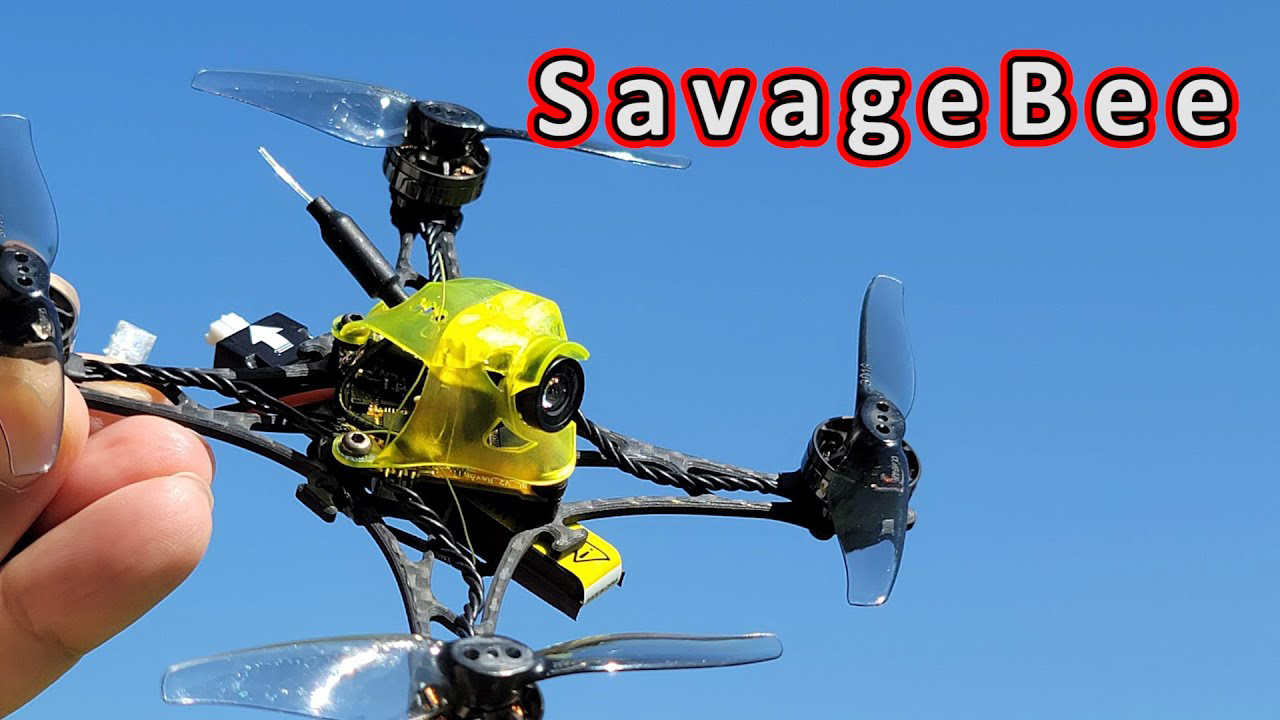 Includes
1x NewBeeDrone SavageBee BNF - BeeBrain BL V1
1x Yellow Goober Canopy
1x BeeEye Camera
4x Flow Motors 1202 11420Kv or 8420Kv 1.5mm Shaft
1x SavageBee Frame 3"
1x Set of 3" 3018 Gemfan 1.5mm Shaft Props - Clear Grey
1x Capacitor
1x BeeBrainBrushless V1 FC
1x Beeceiver Crossfire Nano RX (1s/2s)
1x 3D Printed Battery Mount
10x Bolts
Note: Batteries Not Included
The 3D printed battery mount only fits Nitro Nectar Gold 300 mAh batteries.
For 2s, you will need to purchase a Y-cable if you plan to use two 1s batteries
11420KV motors are intended for 1S only
Recommended 1s Batteries:
1x NewBeeDrone Nitro Nectar Gold 300 mAh
1x GNB 450 mAh 1s
1x GNB 520 mAh 1s
Recommended 2s Batteries:
2x NewBeeDrone Nitro Nectar Gold 300 mAh with Y-Connector
1x GNB 300 mAh 2s